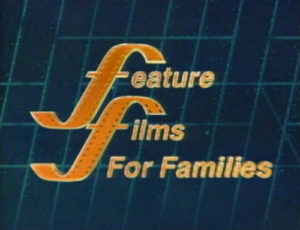 Feature Films For Families (FFFF) make movies with an agenda. Well, more than one agenda, if we are to address the elephant in the room here (hint: the elephant is money).
Their work takes the shape of movies that are supposed to offer an alternative to modern, super-evil, cinema. But instead, they are feel-good piles of moralising, pseudo-religious, behavioural correction, created by a bunch of thieving cunts and pan-handlers. They appear to have a thing or two for telling you how to behave, right after begging for your change. They excel at only one of these activities.
In the menus of presumably all Feature Films For Families appears a TON of additional material in the form of videos, trailers, things to read, and of course, things to purchase. There is also a man who says the following…
"We produce and distribute uplifting and entertaining motion pictures that are suitable for all ages, and strengthen positive values while containing no profanity, vulgarity, sexual content, or graphic violence."
So there's no guns or ass?